Mosquito Control
Safe and Responsible Mosquito Control begins with Kil-Mor Pest Management
At Kil-Mor Pest Management we provide Mosquito control programs that target mosquito habitats including landing and mating spots as they infest yards and landscape.
Target Areas include:
Natural areas, Lower bushes, Lower tree areas
Turf
Under Decks and other shadowed areas that don't get much sun and retain moisture or humid areas
Woodlined areas where mosquitos invade yards and family gathering areas
Kil-Mor Pest Management also tries to discard stagnant water and treat such areas with organic products to prevent further mosquito infestation.
Treatments are Pet and Family Friendly:
Treatments are targeted to eliminate the Asian Tiger Mosquito that exposes us to insect borne disease and outdoor discomfort. Kil-Mor Pest Management applies all products in a safe and responsible manner to control mosquito populations.
The First Question we most often are asked is "Is this safe for my Pets and Kids" At Kil-Mor Pest Management we take time to protect all family members, both two and four legged. Applications are performed in accordance with EPA and National Pest Management Association standards. When the applications dry they are no longer soluble for vertebrates to absorb and ingest. Because of this we ask for a one hour window following our mosquito treatment application before enjoying your outdoor space after we've treated.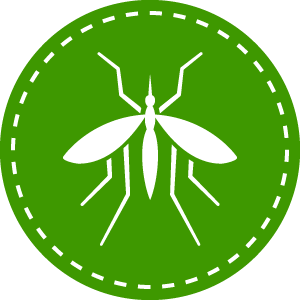 Process of Treatment:
Kil-Mor Pest Management uses backpack blower-misters to apply a residual, quick control product to the lower landscape areas and turf where mosquitos land that knocks down the adult population on the spot. The treatments also incorporate a growth regulator to stunt the breeding cycle of the insect. Interrupting the breeding cycle prevents the introduction of future generations of mosquitos, meaning preventing thousands of mosquitos from ever landing on your lawn. All the products applied are EPA registered and certified for use by Licensed Pest Control Operators.
Treatments are done every 21days in accordance with standards by EPA and National Pest Management Association. The 21 days equals one full breeding cycle for the adult female mosquito.
Treatment programs can be a single application for Control of an outdoor space for a limited time or can be a revolving plan that will control from Spring to Fall.