Safe & Responsible Mosquito Control begins with Kil-Mor Pest Management
No one wants to spend their time outside swatting at mosquitoes and worrying about the danger they can pose to yourself and your loved ones. With the threat of transmission of dangerous diseases such as West Nile virus, Dengue Fever, and Zika virus, you need professional mosquito control from Kil-Mor Pest Management!
At Kil-Mor Pest Management, we provide mosquito control programs that target mosquitoes at the source. Target areas include:
Landing and mating spots
Natural areas, lower bushes, lower tree areas
Turf
Under decks and shadowed areas that don't get much sun and retain moisture
Humid areas
Wood-lined areas where mosquitoes invade yards and family gathering areas
Kil-Mor Pest Management also tries to discard stagnant water and treat such areas with organic products to prevent further mosquito infestation.
Long-Lasting Protection for Your Home
Mosquitoes will breed quickly and in large numbers— making it extremely difficult to get rid of them! Ditch the DIY treatments and call Kil-Mor for our thorough treatments. We will eliminate the presence of adult mosquitoes, as well as disrupting their breeding cycle and eliminating their larvae.
Our mosquito control includes:
An inspection of your property to determine where mosquito hotspots are.
The use of a backpack blower-mister to apply a residual, quick control product.
The use of EPA-registered products certified for use by Licensed Pest Control Operators.
Treatments done every 21 days to continue to interrupt mosquito breeding cycles.
One-time treatments available for your special event.
Recurring treatments for lasting relief all season long.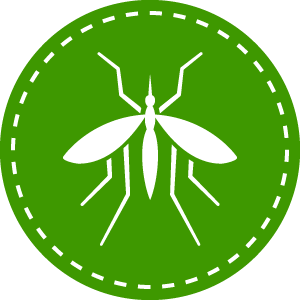 Why Kil-Mor Pest Management Makes Sense for You
Since 1980, we've been providing mosquito control to families like yours. We offer environmentally responsible pest management solutions that will fit your needs. When it comes to pest management, trust your family with ours!
Frequently Asked Questions
Curious about what our mosquito control entails and how we can help? Check out our FAQ! Don't see an answer to your question? Call our office today at 1-800-4-KIL-MOR to speak to our expert office staff.
What is the most effective mosquito control?
The most effective mosquito control is consistent treatment that eliminates not only adult mosquitoes, but also their larvae.
Is your mosquito treatment safe for my children and pets?
We have families, too, which means we're dedicated to only using the safest pest control products on the market. Without sacrificing the effectiveness of our mosquito control, we can assure you that your entire family, furry-members included, will be safe.
Applications are performed in accordance with EPA and National Pest Management Association standards. When the applications dry they are no longer soluble for vertebrates to absorb and ingest. Because of this we ask for a one hour window following our mosquito treatment application before enjoying your outdoor space after we've treated.
Do you service my area?
We service large regions of the Triangle and the Triad.
The Triangle:
The Triad: